Shop Our Signature Blends
Why Choose Old West Spice
AWARD-WINNING
Multiple award-winning spices. 5th place at the 2022 American Royal World Series of Barbecue, Best Spice Rub in the World.
HANDCRAFTED
Small batch, hand-crafted gourmet spice blends. Every ingredient is individually chosen to create layers of flavor and interact with your palate in an purposeful way.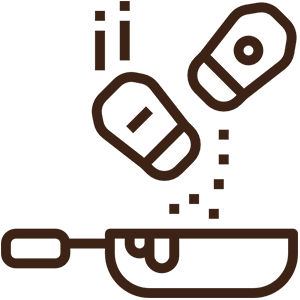 FLAVOR FORWARD
Our focus is on flavor and the interactive experience with the cook, the diner and the food. Deliciousness does not have to be compromised.
What's on the menu?
Surprise your family and friends with these flavorful recipes you can try using our signature blends!
LEARN MORE
Bold, Balanced and Delicious
We start with amazing ingredients and pair them together so you can effortlessly experience elevated levels of flavor in your favorite foods. Take control of your culinary journeys as each of our flavors will have you imagining what you could create next.
SHOP NOW
Customer Reviews
Steve Weihe
After a long search I have finally found my go to spices, amazing flavors. Well done OWSC.
Michelle J.
Made the Pueblo Mac N' Cheese, it was a huge hit with the family. I would highly recommend to try!
Trevor P
Barnburner is out of this world I use it on absolutely everything, awesome blend.
Jonquil R
I love Lucky 13 and can't wait for the new White Cheddar Popcorn Blend.
Dave Ojeda
Made one of the best tasting prime ribs tonight thanks to Frontier Spice excited to try their other flavors.
Our Instagram
Follow us on Instagram! Help our growing company reach across the country and experience these gourmet amazing balanced spice blends. See where our next pop-up events are and when we launch new flavors. Share your dishes with us as we love to hear how our spices bring joy to your homes!